Our Mission:
The mission of Menotomy Musical Theater is to inspire, nurture, challenge, educate, and empower young artists and audiences through the art of professional musical theater.
Originally presented as a television extravaganza, this famous fairy tale has been re-fashioned and set to music by two great masters of the musical. The characters are given greater depth plus a more human quality, and it is only through Cinderella's innocent faith in a miracle that allows her wish to go to the ball to come true. 
Musical highlights include "In My Own Little Corner", "A Lovely Night", "Do I Love You Because You're Beautiful?" and "Impossible".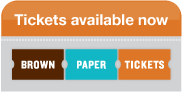 A story of true love and acceptance between sisters, Frozen expands upon the emotional relationship and journey between Princesses Anna and Elsa. When faced with danger, the two discover their hidden potential and the powerful bond of sisterhood. With a cast of beloved characters and loaded with magic, adventure, and plenty of humor, Frozen is sure to thaw even the coldest heart!                            Performances February 21-23